Tyler known as Carlos is the son of Jade. In the first movie, after Stu and Jade married, she brought Tyler with her to the hotel room and the next morning Jade was so absent-minded she didn't remember to take Tyler with her, just walking out already.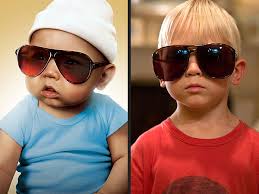 He is first seen in the closet of the hotel room that is occupied by Phil Wenneck, Alan Garner, Doug Billings, & Stuart Price. Phil decided they should forget about the baby but Stu objected because that would mean leaving a baby alone in a hotel room with a tiger. Not knowing the baby's name, Alan decides to call him Carlos while Phil first suggested Ben. Well retracing their steps, they find out Stu got married to Jade at the chapel. Later on, Tyler and the Wolfpack get attacked by Chinese gangsters whose acts of gun fire and breaking the police car's windshield make Tyler cry. Melissa hears Tyler's cries which Stu desperately lies to her that it's a goat. They make their way to Jade's apartment and discover her to be the mother of the baby. Jade becomes relieved as she was calling the authorities for her missing baby right up to where Stu brought him back. Jade started breastfeeding him and talking to Phil about the wedding until police officer Franklin barges in with his gun pointed at Phil, Alan and Stu. Tyler starts crying and Franklin orders Jade to get Tyler to be quiet even though ironically he's the one who startled Tyler. The baby is not seen again in the film.
His new dad as well as Jade's husband is Jeff, a surgeon, which is a medical profession that pays well and apparently is how Jade and Tyler's home became promoted from apartment room to a house.
In Hangover part III Tyler is shown to be much older and has blonde hair. Alan even told him about the adventures they had and gave him his glasses, then hugging each other as good byes. Alan's relationship to Tyler improved now that Tyler has developed from being a baby to getting to know Alan.
In the first film, Tyler is portrayed by eight different babies including: Grant & Avery Holmquist, and Elizabeth & Mariam Tovey.
In the third and final film, Tyler is portrayed by Grant Holmquist.