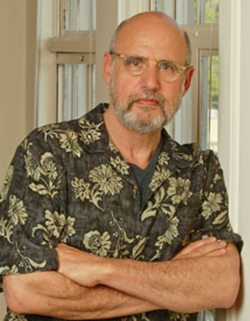 Jeffrey Tambor
's (
Sid Garner
) credits include notable performances in film, television and theater. He recently earned two consecutive Emmy Award and SAG Award® nominations for his starring role as patriarch George Bluth Sr. in FOX's critically acclaimed and award-winning comedy
Arrested Development.
Previously, Tambor garnered four Emmy nominations for his portrayal of Hank Kingsley on the hit HBO series
The Larry Sanders Show,
which ran for six successful seasons, and a Daytime Emmy nomination for lending his voice to the 1998 animated comedy
The Lionhearts.
Tambor starred in the CBS series Welcome to the Captain and NBC's Twenty Good Years, opposite John Lithgow. He also starred in his own series, Mr. Sunshine, and has appeared in regular, recurring and guest-starring roles on C.S.I., Law & Order, The New Adventures of Old Christine, Hill Street Blues, L.A. Law, American Dreamer, Studio 5B, Tales from the Crypt, Max Headroom and the critically acclaimed animated series WordGirl.
On the big screen, Tambor most recently joined the all-star voice cast of the hit animated adventure Monsters vs Aliens. Among his upcoming feature projects scheduled for 2009 release are The Invention of Lying, for director Ricky Gervais, the action comedy Rogue's Gallery, and the drama The Mad Cow.
His previous film credits include Hellboy II: The Golden Army, Sponge Bob, Hellboy, Never Again, Pollack, How the Grinch Stole Christmas, Girl, Interrupted, Get Well Soon, Meet Joe Black, Dr. Doolittle, There's Something About Mary, ...And Justice for All, City Slickers, Mr. Mom, Pastime, Crossing the Bridge, Article 99, Life Stinks, Three O'Clock High, Saturday the 14th, Lisa, No Small Affair, Face Dancer, Under Pressure, A House in the Hills, Radioland Murders, Heavyweights, Big Bully and Learning Curves.
Also a veteran of the legitimate stage, Tambor last year returned to his roots in the Tony Award-winning Broadway revival of Glengarry Glen Ross, opposite Alan Alda and Liev Shreiber. He has acted and directed at such prestigious regional theatre companies as Seattle Repertory Theatre, Actors Theatre of Louisville, Milwaukee Repertory Theatre, Academy Festival Theatre in Chicago, San Diego Shakespeare Festival, and South Coast Repertory Theatre.
Tambor began studying acting at age 12 in San Francisco, where he was born and raised. He continued to study his craft at San Francisco State University, earning his Bachelor of Arts degree. He went on to complete his Masters degree in Theatre Arts at Wayne State University and became a member of the Hilberry Classic Theatre.